Retro Knight 5.6
A downloadable game for Windows and macOS
Are you ready for REAL mobile adventure? Welcome to Retro Knight, an action/RPG/sandbox game that offers retro-inspired adventure not found on other mobile games! Play as Grudge, the newest dim-witted knight to be recruited by King Kerupt and General Jerkface, as he starts a quest to not only became the greatest knight in all of Kingdomland, but also to recover the Relics of General Importance and rid the land of monsters. Are you ready to get back to real, retro-powered adventure? Are you ready for Retro Knight?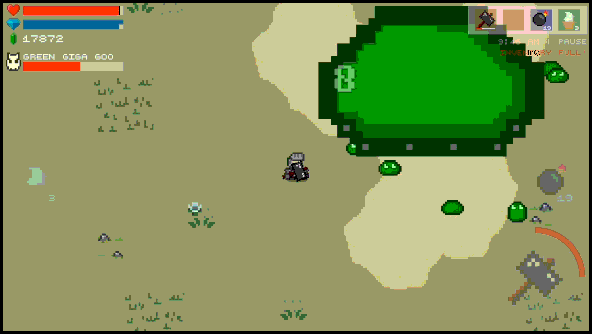 • Venture over the countryside at your own pace, exploring where you desire in this free-roaming map full of secrets. There's always something to do!
• Buy your own house (or four) to store more items, decorate how you like with a built-in map editor, and even take a nice nap!
• Enjoy a world that operates on a real-time clock! Weather patterns, night/day changes, traveling shops and events, and even sales in select stores!
• Accept daily orders from your King to earn Badges and unlock new, top secret areas.
• Compete against other players in high-score specific arcade areas, or simply to see who has eaten the most tacos.
• Go Farming! Grow your own foods (and weapons!). There are entire games devoted to farming, and yet its only like 5% of this game.
• Equip dozens of different weapons, armors, and equip hundreds of different items, accessories, and magical tools (some of which might have been borrowed from other classic retro games).
• Pick up arcade-style power-ups to unleash new abilities on the monsters that long to eat you like the Fire Sword or Bottled Lightning.
• Shop at over 100 different stories in nearly a dozen different towns!
• Enjoy classically-inspired elements from retro games like Super Mario Bros., The Legend of Zelda, Bubble Bobble, Castlevania, Joust, Balloon Fight, Metroid, Mega Man, Pac-Man, Donkey Kong, Bomberman, and more!
All controls can be edited. This game works GREAT with a USB SNES controller.
ARROWS = MOVE
SPACE = ATTACK / ENTER / OPEN
HOLD SPACE = CHARGE UP
R = USE CHARGE ATTACK
F = EAT
D = USE SPECIAL ITEM
MOUSE = REQUIRED FOR MENUS
Install instructions
If you have any issues, please contact us on on twitter at @scpwords.
Also available on